Oil price rises due to middle east conflict, UK energy secretary says UK needs to become more energy independent.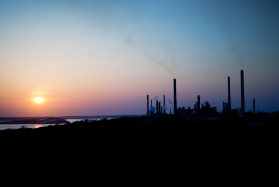 UK Energy Secretary Chris Huhne has called for the UK to speed up a move away from foreign oil vulnerable to factors such as civil unrest.
The recent turmoil throughout the Middle East has sent the price of oil up dramatically, sparking fears that oil price could even surpass the $147 per barrel high hit in the peak of the economic downturn.
The wholesale utilities industry can be a very volatile one, with prices rising and falling due to social and political issues a not too uncommon scenario.
With the recent crisis in Libya, there are substantial fears that the situation could worsen, meaning oil prices could rise further than the highs experienced during the global recession.
UK Energy Secretary Chris Huhne has stated that this kind of volatility could leave the UK electricity and gas markets open to price shocks, claiming low carbon renewable energy alternatives are crucial to the future energy security of the UK.
Huhne outlined three areas of development the UK needs to develop to achieve a secure energy infrastructure for the long term future of the country, the first being renewable energy such as wind power, biomass and energy from waste.
The second is nuclear power, and the third clean coal and gas via carbon capture and storage.
Huhne used China as an example of one nation that understands the need to get off the 'oil hook', by pursuing nuclear and renewable energy, and claimed the UK is lagging behind.
Current moves by the largest UK energy suppliers seem to reflect the government stance, with firms such as RWE E.ON just last week selling their electricity distribution business, whilst investing in renewable energy generation.