Ofgem is to press on with its overhaul of retail gas and electricity markets, and announces investigation into Scottish Power promotion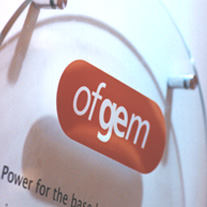 The Office of Gas and Electricity Markets (Ofgem) is to launch an inquiry into a "potentially misleading" offer that was promoted at the same time as the latest price increase announcements.
The industry regulator has stated it is determined to continue with its "radical overhaul" of the energy market in a time when prices are expected to rise fast.
Ofgem's chief executive Alastair Buchanan said: "We will pursue breaking up the stranglehold of the Big Six on the electricity market to encourage more firms, like new arrival the Co-op, to enter the energy market and increase the competitive pressure on the Big Six."
Ofgem's statement says that the Big Six are complying with the current reforms, but mentions that referral to the Competition Commission still remains an option.
With regard to Scottish Power's promotion, Buchanan said: "Our new investigation into potentially misleading marketing by Scottish Power is a further strong signal to the industry that we wish to see a sea change in the way customers are treated. Companies that fail to play it straight with consumers need to understand that they risk facing enforcement action".
Scottish Power is also under investigation to see whether the difference between their Standard Credit and Direct Debit tariffs are cost reflective and, along with EDF Energy, npower, and SSE, as to whether the company has missold energy to customers.