The world largest mining company has invested £7.5bn into shale gas technology.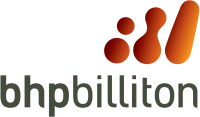 BHP Billiton has agreed to purchase American shale gas company Petrohawk Energy in a £7.5bn deal, its biggest acquisition to date.
It is the company's second major investment into shale gas technology in the year, as BHP also purchased a gas field from Chesapeake Energy in February.
Shale gas drilling requires a hydraulic fracturing process known as "fracking" to release the gas from rocks.
The French government recently completely suspended shale gas fracking over environmental concerns that the process was polluting water beds.
The UK also suspended shale gas drilling after concerns earthquakes in the area near the drilling sites were linked.
However this purchase is an indicator of the future of shale gas in America, and means BHP is set to become the seventh-largest independent upstream oil and gas company in the world.