The energy regulator will protect 160,000 more businesses from sneaky supplier tactics from this summer.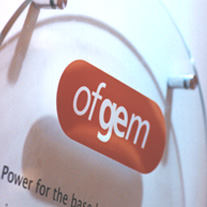 Ofgem are to put extra measures in place to stop electricity and gas companies from treating small and medium size businesses unfairly.
Measures include plans for simpler, fairer business tariffs, an enforceable code of conduct for energy suppliers, and more time being given to switch supplier when your contract runs out.
The measures will extend the rights put in place since they introduced Ofgem Condition 7A into all business energy suppliers' terms & conditions from 18th January 2010.
---
Resource Page: Ofgem Retail Market Review – read about the RMR in more detail
---
Summary of changes:
New, enforceable code of conduct for suppliers
Small firms to get contract end dates and renewal dates printed on all energy bills
Small firms to get more time to notify their supplier of intention to switch
160,000 extra businesses protected
Ofgem to consider banning rollover contracts entirely
This is part of the Retail Market Review that Ofgem have been conducting since 2011, which emerged as the result of the 2008 Enery Supply Probe, which found that anti-competitive practices such as being rolled into long, expensive contracts were rife in the business energy industry.
The rules will now cover businesses spending up to ~£10k per annum, instead of ~£5k as currently.
Sources: Retail Market Review – protecting businesses – Ofgem | Ofgem unveils new standards of conduct to protect small businesses – Utility Week | Smaller firms get tougher protection from suppliers – EnergyLiveNews