Energy regulator Ofgem launching investigation into mis-selling of contracts to customers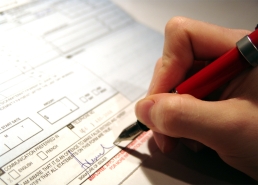 RWE Npower, Scottish and Southern Energy, Scottish Power and EDF Energy are all to be put under the microscope of energy industry regulator Ofgem.
The probe will determine whether these four companies are complying with obligations that were brought in by Ofgem last October regarding the mis-selling of energy products to customers.
Ofgem is concerned that the sales and rewards structure within energy suppliers encourages staff to mis-sell energy via misleading information about quotes or a customers' supply.
This can often lead to a customer being worse off after switching suppliers.
Ofgem have previously fined Npower £1.8 million in 2008, and London Electric (now a part of EDF Energy) £2 million.
Utilities Savings strongly recommends using a broker for your energy procurement to avoid any complications and have support should you need it.
Subscribe to our RSS Feed to keep up with the latest UK energy news