Smart Meters
Eliminate estimated bills and get access to real-time energy data
With an electricity or gas contract inclusive of smart metering your business can benefit from competitive prices and accurate cost control.
Smart meter technology can save your business time and money, and lessen the impact your business has on the environment.
How Smart Metering Works
Every day your meter sends an accurate reading via a communication link
The data is converted into usage information – units of energy and price, and CO2 emissions
This information is made available to you online
You can then view your bill and usage information online
Online profile of your energy usage
Usage information is shown in pence per kWh and in units of energy used
Online half hourly consumption values for electricity
Easy to understand graphs and tables
Eliminate estimated bills

No more overcharging and enabling energy costs to be budgeted accurately

View usage data

Instant online access to usage and billing information

Cut out wastage

Reduce your monthly bill by monitoring your usage patterns
Automated Meter Reading
Investing in Smart Metering with Automated Meter Reading (AMR) Technology provides the benefits of consistently accurate and timely billing, on-line half hourly consumption values, historical customer profiles (daily and monthly) and alternative tariffs not available from the traditional suppliers.
Energy Efficiency
Utilities Savings aims to provide customers with practical advice on how to use their energy more efficiently, in combination with Smart Metering to provide customers with a much greater opportunity to reduce energy usage which in turn will reduce costs and carbon emitted into the atmosphere.
---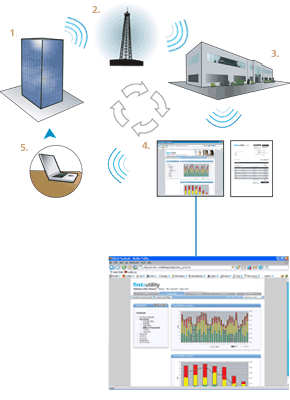 Innovative billing
For too long energy suppliers have maintained poor billing standards creating a massive grey area for its customers.
In 2005 Energywatch (now Consumer Direct) submitted a complaint to Ofgem making the case that poor and inaccurate billing represented a market-wide failure to the detriment of customers. This is because the vast majority of complaints received by Energywatch are billing related – late, inaccurate and estimated billing can cause serious financial issues for businesses and homes alike.
It's a regular occurrence whereby customers are not clear on their energy charges and usage, this can result in overcharging and unexpected costs.