A Hong Kong consortium has announced the takeover of EDF's UK distribution network for £5.7 billion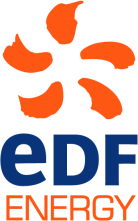 The completion of the purchase was announced on 30 October.
The Hong Kong consortium is comprised of Cheung Kong Infrastructure Holdings (CKI) and Hongkong Electric Holdings, and is fronted by Hong Kong's richest man, Li Ka-shing.
Both CKI and HK Electric hold a 40% stake, with the remaining 20% stake being held by the Li Ka-shing foundation and Li Ka-shing (overseas) foundation.
The takeover means that the areas of the UK's electricity distribution network that were previously owned by French energy giant EDF, will now be run by a newly formed company, UK Power Networks.
UK Power Networks will now manage and maintain the previously EDF owned distribution networks in London, the South East and the East of the United Kingdom as seen on fig. 1 of this page.
Also, the power networks include a non-regulated business that distributes electricity to a number of privately owned sites.
EDF reportedly put the networks up for sale to reduce debt.
The consortium has announced that they are not done, and are looking at numerous other acquisition opportunities in different parts of the world.
The purchase is Li Ka-shing's fifth purchase in Britain.
Subscribe to our RSS Feed to get the latest UK Energy news.