Energy industry regulator Ofgem is to launch an enquiry sparked by suppliers' rising profit margins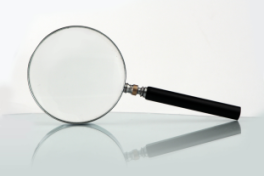 The big six UK energy suppliers could be faced with the prospect of multi-million pound fines if they are found guilty of misconduct by the office of gas and electricity markets (Ofgem).
The enquiry takes into account recent energy price rises by the big six this winter.
Ofgem has said that the price rises may have significantly widened the suppliers' profit margins.
This enquiry is one of many that has been launched into the energy industry in the past few years.
Like the others before it, it is not expected that Ofgem will find any suppliers guilty of anti-competitive behaviour, so will not be involving the Competition Commission.
The announcement of the enquiry on Friday has already had an affect on the market, with German company RWE E.ON announcing it will not be raising it's prices this year, becoming just the 2nd this winter after EDF announced a price freeze this month.
Suppliers continue to state that any profit margins are expected to be eroded by ever increasing wholesale energy prices.
It seems Ofgem are not fully accepting this explanation however, as since 2008 when wholesale prices were at their peak, they have come down by around 50%, with consumers' bills dropping by only around 10% in the same period.
The review will unfortunately not have an immediate impact on the cost of the average fuel bill.
Subscribe to our RSS Feed to get the latest UK Energy news updates.