Energy secretary Chris Huhne has spoken against concerns that North Sea taxes will jeopardise the UK's energy security and cost jobs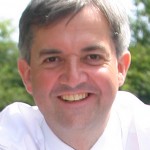 Chris Huhne faced fellow MPs yesterday regarding the taxes on North Sea oil and gas companies, put into place by George Osborne's recent budget .
Huhne argued that the impact on jobs and and investment would only be "marginal".
Oil and gas companies that operate in the North Sea have claimed that projects will become unprofitable due to the high rates of tax, including Centrica, who this week claimed to be considering shutting down the UK's largest gas field.
Chris Huhne refused to say whether he had been consulted by Osborne regarding the tax, which is intended to gain £2bn for to assist in lowering fuel prices.
Oil and gas industry bosses have claimed that the tax will chase away investment and could cost 15,000 jobs per £1bn of investment lost.
Some overseas energy companies have already claimed they are having to reconsider investment due to the taxes, that can reach up to 81%.
Chris Huhne argued that North Sea profitability has risen by 50% over the last 2 years due to increasing oil prices, and said the government is in talks with companies over certain fields that could be heavily hit.