Energy Secretary Chris Huhne has committed the UK to halving carbon emissions by 2025, from 1990 levels.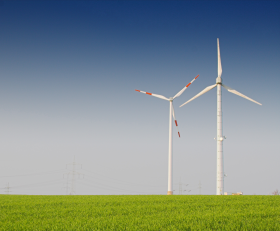 The Energy Secretary announced yesterday that ministers have accepted the Committee on Climate Change's proposal to reduce the UK's carbon emissions by 50% by 2025 – the biggest commitment of any EU country so far.
The secretary, briefing MPs on the 4th carbon budget, stated there would be a review in 2014 to check the progress and make sure it is in line with the rest of Europe.
Chris Huhne refuted claims that the public would face energy price hikes to fund the reduction, by saying customers would face no additional costs as a result during this parliament.
The reception to the announcement has been mostly positive, but with the coalition being committed to claims that this government would be the "greenest ever", it is an expected move.
Huhne has said the budget will "set Britain on the path to green growth".
"It will generate jobs and export opportunities in these sectors – maintain energy security and protect our economy from oil price volatility. It's a framework for growth, not just for action on climate but for growth and prosperity," said the energy secretary.
There is a final deadline of June of this year to set out the 4th carbon budget, which will limit the emissions from 2023-2027.