German chancellor Angela Merkel has ordered all of the country's nuclear power plants to be shut down by 2022.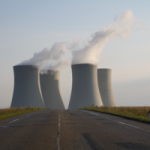 Merkel's coalition government has performed a complete reversal of policy regarding nuclear power. There have been many anti-nuclear protests in Germany following the Fukushima nuclear disaster.
Germany is the largest industrialised nation to go anti-nuclear for 25 years. The country is to now shut down its 17 running nuclear reactors over the next 11 years.
Merkel said that the decision to shun nuclear power leaves an opportunity open for the nation to become a trailblazer in renewable energy.
Analysts say the decision may be partly politically motivated, with the German Green Party boosted by the anti-nuclear protests, and Merkel possibly eyeing a future coalition with the Greens.
There are fears that due to one of Europe's largest nations losing 23% of its energy supply, the rest of the continent will feel a rise in energy prices.
There are now increased calls for UK to follow Germany in stepping away from nuclear power. Greenpeace Executive Director John Sauven said: "As one of the world's ­economic powerhouses, Germany is showing that you don't need nuclear power to have a strong economy. The country is ­throwing its weight behind clean, ­renewable energy."