The price of oil has jumped up to over $118 per barrel as OPEC is so far failing to agree on an increase in production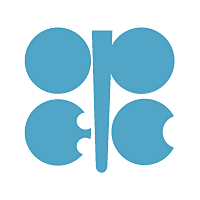 Most of the members of the oil cartel voted against upping production levels, in an unusual show of disagreement between the nations.
There are tensions within the Organisation of Petroleum Exporting Countries (OPEC), with two opposing sides emerging.
Saudi Arabia, the largest of the petroleum exporting nations, was allied with Kuwait and the United Arab Emirates in saying yes to increase production in an attempt to drive current high oil prices down.
Libya, Iraq, Iran, Algeria, Angola, Ecuador and Venezuela all opposed saying they want production to remain unchanged.
The disagreement led to the meeting in Vienna ending without any consensus being reached or a decision being made.
OPEC have come under pressure from the IEA to up supply but, most of the 12 countries in the cartel feel they lack the resources to do so, and would also suffer from the lower oil prices greater supply would cause.
With demand rising fast from developing nations such as China and India, there are fears that prices will continue to rise even if the OPEC nations were to up their oil output.