British businesses have rated energy supply and costs as a top risk factor to their business in a survey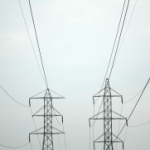 The survey, conducted by RWE Npower, found three hundred companies, both major energy users and smaller businesses, rated energy as a top risk concern along with sales and legislation.
Only 66% of those surveyed in Npower's Business Energy Index 2011 said they have an energy management strategy.
Npower's Director of Industrial and Commercial Markets, David Cockshott said: "It is worrying that while businesses have identified that risks associated with energy — from security of supply to cost — pose a real threat to their immediate and future operations, many have admitted to not having a strategy in place to manage it," said David Cockshott"
The survey also found that the UK coalition government's changes to the Carbon Reduction Commitment scheme has restricted businesses' energy efficiency plans.
The survey found that 94% of businesses want to see financial incentives re-introduced into the CRC scheme, while a third stated they felt the CRC scheme had a negative effect on their energy efficiency plans.
Businesses and households can expect prices to rise in the next few months as two have already upped prices and more are expected to follow.
If you are in need of business energy management please get in touch with Utilities Savings today!