The Confederation of British Industry (CBI) has called on the government to exempt energy intensive companies from paying a fixed carbon price.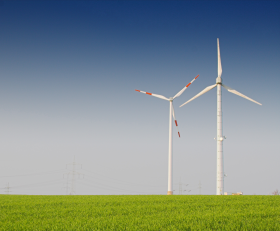 The government currently plan to charge a floor price for carbon consumption from April 2013.
The business lobby group warn that this could drive out energy-intensive businesses.
"Energy intensive industries underpin the UK's manufacturing sector, making products as diverse as the steel and chemicals needed for wind turbines and low-rolling resistance tyres," says the CBI's chief policy director Katja Hall.
"The Government is in serious danger of throwing out the baby with the bathwater if it continues to pile new costs onto industries."
The CBI instead say that energy-intensive industries should be given incentive by the government to remain energy efficient.
Companies that put energy efficiency schemes into place should be eligible for funding from the government's planned green investment bank, the CBI suggested.