Libyan rebel leaders have already called workers back into oil refineries and said pre-conflict levels of production could be reached as early as next year.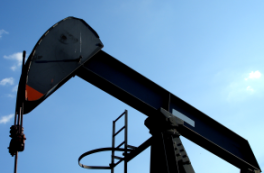 The country's Transitional National Council (TNC), recently recognised by the United States as the nation's legitimate governing body, said damage to its oil infrastructure is not as bad as previously feared.
The Libyan TNC stated that getting back to its 1.6m barrels a day output in a year is a feasible target.
The pre civil war levels of 2pc of the world's oil, or 1.6m barrels a day, mostly went to European refiners.
CEO of Italian energy company ENI, Paolo Scaroni said the company's priority in Libya is increasing natural gas production as it will take between six and 18 months to restart oil output.
"Before I go to bed at night, the last thing that I think about are Italian gas supplies for winter," Scaroni said after meeting Libyan Transitional Council Prime Minister Mahmoud Jibril in Milan.
Eni, the biggest foreign investor in Libya, saw most of its production halted by the six-month conflict.