The government has announced a £6.5m investment in the future of green engineering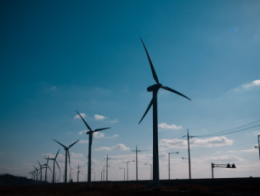 The programme will train students in the design of wind turbine blades, amongst other renewable energy initiatives.
Business Secretary Vince Cable said the scheme will help to pay for 50 students to be trained in the most innovative future technologies.
The investment programme is part of a plan to boost the UK's offshore wind and marine energy sectors.
Students will focus on the commercial application of research, spending time on projects with industry partners such as BP, EDF Energy, E.ON, Shell and Rolls-Royce.
Speaking during a visit to Edinburgh University, Dr. Cable said: "Engineering skills are vital for the growth of a more sustainable economy and are in high demand from employers. This scheme will see industry working with universities to provide students with the training and commercial experience businesses want."
"Scotland has real strengths in renewable energy – wind, wave and tidal power, building on a strong tradition of hydro. These students will have the chance to work with some of the leading energy companies based here and tackle one of our biggest challenges – developing technology for a greener future."