EDF Energy have today announced they are to increase their energy prices from 10 November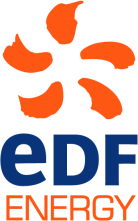 EDF Energy are the last of the big six UK energy suppliers to announce their domestic price rises for this year.
The company will raise its retail gas prices by 15.4% and electricity prices by 4.5% from the 10 November.
EDF Energy claims it has absorbed rising wholesale energy costs for as long as possible before passing on the costs to customers.
"We have absorbed rising wholesale energy, network and other costs as long as possible but must reluctantly now pass some of these through to consumers," said Vincent de Rivaz, chief executive of EDF Energy.
Industry regulator Ofgem is currently in the process of investigating the big six suppliers' profits, having recently hired forensic accountants to investigate their books.
Mr. de Rivaz said EDF would welcome a Competition Commission inquiry if it helped clear up some of the "widespread lack of understanding and suspicion of the industry as a whole, among the public, customers in general, politicians, regulators and others"
"If a Competition Commission inquiry is necessary to build this trust, then it is a step that should be taken. We would welcome the opportunity to explore all the issues fully and openly. As a fair company, we have nothing to hide," He added.