Energy Secretary Chris Huhne is expected to use the report on the Fukushima disaster by Mike Weightman to push the UK's new nuclear power program.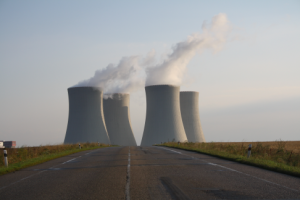 The report on what can be learned from the Fukushima disaster is expected to kick-start the UK's nuclear programme, despite criticism from Greenpeace and other environmental groups that it has been rushed through.
Anti-nuclear protesters are infuriated that preliminary work has already begun on an EDF-run site at Hinkley Point, before the report has been published.
The DECC has however, denied that anyone has jumped the gun, stating that any changes or demands made in the final report will be met by the relevant stakeholders.
This comes amid news that Britain may receive a windfall of £3bn from selling its one-third stake in Urenco.
Urenco holds a 27% market share of the global uranium enrichment market, with orders stretching beyond 2025. The other two shareholders are the German utility giants E.ON and RWE Npower. They are now interested in selling their stakes in the business since Germany announced it is outlawing nuclear power entirely by 2022.
We will be bringing you updates on the Weightman report when it is published later this week.