After weeks of stalling climate talks, 194 countries finally managed to agree to sign up to Kyoto II in 2015, after agreeing a new text known as the 'Durban Platform'.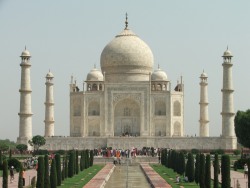 A week ago it looked likely that talks would fall apart as they did in Copenhagen , seemingly with China, India and the US all at loggerheads over signing the new climate change treaty, Kyoto II.
However, agreement was eventually lashed out in the early hours when a "huddle" including female ministers representing Europe and India was formed as a last-ditch attempt to get a deal done.
The extremely unorthodox method of political debate that transpired has been dubbed "the 10 minutes to save the world".
What is really in place however, is essentially an agreement to make an agreement – all parties agreed to 'Kyoto II' in 2015 – committing to reducing their carbon emissions by an as yet unspecified amount. The agreement will then become legally binding by 2020.
The Durban Platform
This is a significant step forward though, as India was refusing entirely to even consider what it sees as measures that will cripple its economic growth. This meant that China and the US would not agree either, but in the end everyone has agreed to cut carbon emissions around the globe.
Critics including climate scientists and green groups are already saying that the agreement will essentially be 'too little, too late' and that we may already have damaged the Earth beyond repair.
South Africa's foreign minister Mate Nkoana-Mashabane saw it differently however, saying "We have saved planet earth for the future of our children and our great grand children to come. We have made history".
The BASIC Truth?
As always though, opinions are divided on whether this 'Durban deal' will have any significance. The Global Warming Policy Foundation has said that essentially, the BASIC Countries (Brazil, South Africa, India, and China) 'played a blinder' by delaying any actual talks for another 4 years, by which point the political arena could be a vastly different place.
In the same article the author is also at pains to point out that the Kyoto Protocol agreed in 1997 has not worked – emissions for the UK are still rising, so whether Kyoto II would even have any effect is up for debate.
Resources:
The agreement explained – The Telegraph
Durban Platform Fulltext – The Guardian