Oil giant Shell has announced bumper profits from 2011, up 54pc from the previous year.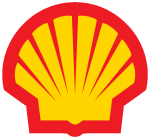 The company's formula for success is astonishingly simple – it sold oil at much higher prices, compensating for losses in its other businesses.
Oil prices at an average of $109 per barrel, up from $88 per barrel the previous year, led to Shell to announce profits of £18.1 billion in 2011.
The company warned of falling profit margins and decreased production in other areas of the business however, with its downstream operations (petrol station and refining) suffering significant losses in the fourth quarter of 2011.
Shale of the century?
Shell recently announced its latest strategy, with $30bn of investment planned this year, mostly on upstream operations, including new exploration and extraction of oil and gas.
Shell's oil and gas fields produced 3% less in 2011 compared with the previous year.
Oil and gas production will be increased, the company says, especially from unconventional sources such as oil and gas shale.
A report commissioned by the EU recently found that the various regulatory frameworks in place are sufficient for fracking activity to continue in the UK.