The consumer watchdog has begun a campaign to get the carbon floor price scrapped, saying that it is nothing but a burden on UK energy consumers and businesses.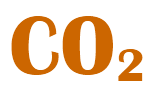 The program is designed to encourage energy suppliers to generate more from low-carbon technologies, but Which? says that it will add to our bills without really changing how the suppliers invest.
It's the latest in a series of events that show the rising political opposition to green taxes and subsidies.
The Chancellor George Osborne set a precedent in October last year, saying that the UK must not "write a blank cheque" on behalf of consumers to tackle climate change.
"We're not going to save the planet by putting our country out of business," he said. "So let's at the very least resolve that we're going to cut our carbon emissions no slower but also no faster than our fellow countries in Europe."
The budget on March 21st will likely show Mr Osborne's real intentions – many are calling for significant cuts and Vince Cable has called for the Carbon Reduction Commitment to be scrapped as places a massive burden on the UK's largest businesses and will only drive them overseas where energy is much cheaper.
Scrap the carbon floor price in 2012: You can read about the Which? campaign here.