In the budget today, the Chancellor George Osborne announced plans for a new "alternative environmental tax", as a result of reforming or scrapping the Carbon Reduction Commitment.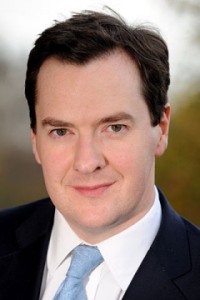 The Carbon Reduction Commitment, also known as the CRC Energy Efficiency Scheme, is designed to reduce the energy consumptions of the largest businesses in the UK, by placing them in a league table based on their performance in terms of energy efficiency.
It also affects all companies with a half-hourly meter, requiring them to disclose information on their energy consumption.
Liberal Democrat MP Vince Cable has recently been a strong critic of the CRC Scheme, calling for it to be scrapped as it places an unnecessary burden on the UK's largest businesses, driving them overseas.
The Chancellor today said: "The Carbon Reduction Commitment was established by the previous Government. It is cumbersome, bureaucratic and imposes unnecessary cost on business. So we will seek major savings in the administrative cost of the Commitment for business."
"If those cannot be found, I will bring forward proposals this autumn to replace the revenues with an alternative environmental tax."
In last year's budget, Mr Osborne introduced a new 'carbon price floor', which he dubbed the "fair fuel stabiliser".
Also announced in the 2012 budget were plans to further exploit our North Sea oil and gas reserves by implementing "a major package of tax changes" designed to make exploration and implementation of new technologies more financially viable.
Read about last year's budget: Budget 2011 introduces new carbon tax
BusinessGreen covers the story here.