New Electricity and Gas Connections will not be possible in certain areas of London in the run up to and during the Olympic Games.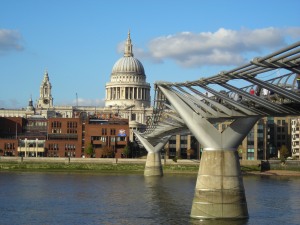 Known as the Clearway Project, from now until September, there are no street works allowed on 'key parts' of the Olympic Route Network (ORN). This will be expanded to cover the whole ORN from July 2012, and will run until the end of the Olympic and Paralympic Games.
The second embargo will cover most of the streets in central London. It will cease being in effect until 30th September, as stated here.
The company in charge of the electricity transmission system, National Grid, released this leaflet regarding new connections.
UK Power Networks, the company that manages the distributions networks in and around London, has some information online, saying that it is certain that:
Most forms of planned street works will not be permitted on or near Olympic and Paralympic Route Network before and during the Games
It is unlikely new connections will be permitted on or near Olympic and Paralympic Route Network during the Games, and only connections that take a short time to complete will be possible in the period immediately before the Games.
Restrictions will increase gradually from early 2012, before their full implementation in July.
If your business will need a New Energy Connection in London in 2012, start planning now. Get in touch and we can offer free advice and even manage the connection for you. New Energy Connections
More Info: Olympic Route Network Map | Q & A: Olympic Route Network