Residents objecting to the construction of wind farms in their communities should be 'bribed' in order to get them to stop protesting, a Conservative MP has said.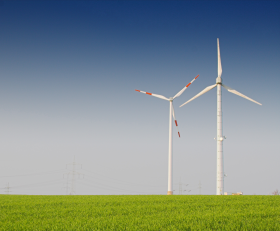 Tim Yeo, a senior Conservative MP and chairman of the Commons energy and climate change committee has caused a bit of a stir by using the word "bribe" when discussing how to push forward Britain's plans to double onshore wind farm capacity by 2020.
In February, over 100 Tory MPs wrote to David Cameron to express their concern that wind farms were a waste of taxpayer money.
Mr Cameron later stated that he thought wind farms were over-subsidised and wanted to find a way to cut the feed-in-tariffs which see generators of wind power paid 4x the going rate per kWh for anything they feed into the grid. Without this subsidy wind power would not be financially viable.
He said: "[What] we have to do is work harder to find places where wind farms are acceptable but also, secondly, as this is what we're not yet doing, be more creative about sharing some of the benefits directly with those local communities. Frankly, we need to be prepared to bribe them."
Mr Yeo, who is MP for South Suffolk, has previously come under fire for not taking an objective stance on green issues. He has, for example, just been made president of the Renewable Energy Association – a post that clearly requires no scepticism on climate change issues.
Mr Yeo also has numerous other 'green' business interests. His page at TheyWorkForYou.com shows he has made over £160,000 from working for companies that are developing or implementing renewable technology.
See this opinion piece about his moral stance on green issues. What do you think?