A lack of excess electricity generation has led the energy regulator to admit there could be shortfalls in supply in the near future.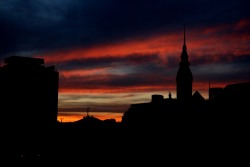 A report recently published by Ofgem predicts that the UK's spare generation capacity will drop from its currently level of 14% to 4% by 2015.
Under special terms in business electricity contracts, it would be companies that get their supplies cut, to prevent households from being left in the dark. Understandably, people have to come before business.
There is said to be a 50% risk of power cuts or controlled disconnections in 2015.
This news is unwelcome for anyone looking at expanding their business in the UK in the next few years. The expected increase in demand (that is likely to occur from the shortfall in supply) will only drive energy prices higher and higher.
Couldn't we have predicted this earlier?
Some commentators have been warning about this for some time. Notably UKIP has been warning of blackouts by 2020 due to closure of coal-fired power stations to conform to the EU's Large Combustion Plant Directive.
Greenpeace Director of Policy Doug Parr said "Ofgem warns again that relying on gas will leave the UK hooked on volatile imports and continue to push up household bills. The Government must act urgently to stop that happening."
Reliance on imported gas is an issue, but this statement assumes any new gas-fired power plants will run on expensive, imported gas. In reality though, Shale Gas production is likely to ramp up in the coming months and years, and we could see cheap gas being generated in abundance in our very own country.
Perhaps this report has been released to justify upcoming changes in Shale Gas policy? Sign up to our email newsletter Utilities Insider for updates.
Related: Osborne to give shale gas a boost with a 'generous' tax regime? – The Guardian