The performance table for the CRC (Carbon Reduction Commitment) Energy Efficiency Scheme is due to be published in the coming days.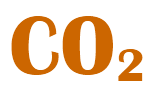 The Environment Agency (EA) has confirmed that the Energy Efficiency Performance League Table (PLT) is almost ready, with over 2,700 organisations being measured and ranked in order of how efficiently they use the energy they buy.
The Carbon Reduction Commitment, as it was originally known, required all businesses with a half-hourly electricity meter to register for the scheme and then disclose information regarding their energy consumption.
Then the original plan was that those companies that use more than 6,000 MWh (6 million kWh) had to take part in a carbon purchasing scheme, with those at the bottom of the table having to pay a higher price per unit of CO2, thereby incentivising the use of lower carbon technologies and fuel.
This has not worked out however, and this table will be the final PLT to be published, as the government is drafting a set of changes designed to simplify the scheme and replace it with another carbon tax.
The table should have been published in October 2012, but was delayed after the Chancellor George Osborne announced in last autumn's budget that he was thinking of simplifying the scheme, calling it "cumbersome and bureaucratic".
The results were due in October 2012 but were pushed back to 26th February 2013, as many submissions were found to be incorrect and had to be recalculated before resubmission.
Sources: edie.net | BusinessGreen