Due to the Feed-in Tariff (FiT) costing more than expected, all companies that pay a business electricity bill could face extra charges.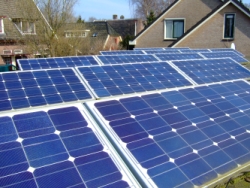 Since the 1st April, any household or business that generates their own renewable energy receives a subsidy for every unit of energy they produce.
This subsidy is paid for through the bills of those who choose not to generate their own renewable energy, and has largely been built into the standing charges and unit rates, meaning it has in effect been hidden on your bills.
Until now, that is. The Feed-In Tariff Costs that Ofgem charges have increased since April 2010, and from April 2012 some suppliers are passing it on to customers directly.
---
Resource Page: Feed-in Tariff Charges – read about the Feed-in Tariff in more detail
---
There are 3 things you need to know:
1) Most suppliers are now adding Feed-In Tariff charges to business electricity bills!
[Expected for 2013: 0.18p/kWh]
Suppliers will be adding a separate line to your bills labelled 'Feed-in Tariff'.
2) Some suppliers are adjusting contracted rates to accommodate for these costs!
There may be adjustments to be made, if suppliers haven't been charging enough.
3) Some supplier prices currently include Feed-In Tariff charges and some do not!
Some of our quotations may not be like-for-like, please bear with us.
For more information see the Feed-In Tariff (FiT) Charges page