Concerns regarding security of supply have driven Brent crude prices up 3% and US crude up 2% in the wake of recent developments.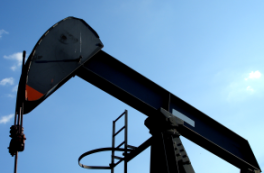 Crude oil prices have risen sharply due to the uncertainty in Iraq. Prices for Brent crude futures have risen to over $113 per barrel, the highest price for almost a year.
Iraq is the second-largest oil producing member of the Organization of the Petroleum Exporting Countries (OPEC), exporting over 3 million barrels per day.
There are fears that the ongoing conflict could cut off or reduce the supply of crude oil from the country, which would have a significant knock-on effect on global oil prices, as it has done in the past.
If oil prices do rise significantly, it is likely to affect electricity and petrol prices directly, and gas indirectly, due to more gas being redirected to gas-fired electricity power stations.
If your business electricity supply contracts are due for renewal in the next six months, it may be wise to start looking around for quotations now and secure your costs before prices rise. Make an enquiry today.
Sources: Iraq conflict sparks oil price rise – BBC News | Uncertainty over Iraq pushes oil price to three-month high – Guardian | Wikipedia: OPEC